The Smart Hand Web Design are creators of affordable WordPress and Joomla based websites
At the Smart Hand Web Design, our goal is simple . . . to produce professional, clean and easy to navigate web sites that can be easily managed by the client at an affordable price.
In this day and age and with the current economic climate, unless you are a well established business that has been trading for 10 years or more, not having a website places your business at an immediate disadvantage.
According to recent statistics, 81% of people research a business or service online prior to making a purchase decision. If you do not have a website, you have no chance of getting a share of this market.
What's more, your website can be available 24/7/365 even when you're not!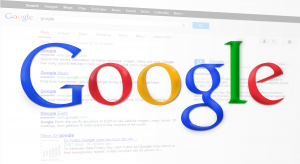 You may also be surprised to learn that according to another survey, 56% of people stated that they wouldn't trust a business without a website. Therefore, having your own website will instantly boost your credibility as a legitimate business.
A well presented website is your 'world wide' opportunity to provide a shop window to your services or products and it's first impressions that count.
Having a clearly defined, uncluttered website with easy navigation is key to getting your target audience to browse through your site and keep them interested.
Based in Hinckley, Leicestershire right in the heart of the Midlands, we specialise in WordPress and Joomla! web sites that enable you the site owner to make changes to your own website without the need for specialist skills. If you can type a document using a word processor program like Microsoft Word, you can edit your own web site pages.
So whether you require a new website, a makeover of an existing site or a conversion from a static website to a dynamic content management system website, The Smart Hand Web Design has a solution to suit all budgets. Contact us today for an informal, no obligation chat about how thesmarthand.co.uk can help you improve your web presence.